Take a leap
into the
digital space.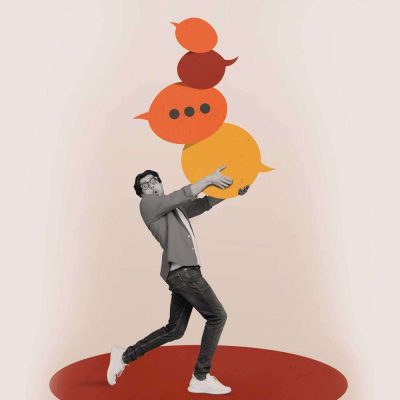 Crafting bespoke
digital marketing strategy
for your brand.
Digital marketing has proved to be one of the best ways to increase visibility and revenue for businesses in both, B2B and B2C space. At WebHooters digital marketing agency, we combine practiced creativity with years of experience to design the best digital marketing strategy for each individual client. Through social media marketing, content writing, graphic designing, performance marketing, and more, we create a unique identity for your brand in the digital world.
SIMPLIFYING CUSTOMER ENGAGEMENT
Awareness. Attraction. Engagement. Conversion.
An experienced digital marketing and servicing team like WebHooters will support you in creating creative marketing campaigns that's informative, aesthetic, engaging and result oriented. Instead of having multiple vendors for different marketing objectives, you can opt for a single partner who can support all your digital marketing needs with well-designed digital solutions. The creative heads at WebHooters work every single day to create content that attracts, write copies that engages, design communication that's aesthetic and functional to drive up the revenue of our clients. 
Why go for the skilled digital marketers at WebHooters?
From the moment we get the brief till the time we submit our reports, we are truly connected to your business's mission, vision and goals. Because we think of your business as our own, we work towards growing your business as much and as fast as possible. Whatever your end goal is- creating reach, generating awareness and engagement, getting leads, or converting customers into consumers, we work towards achieving that as fast as possible. 
See what we specialize in
WebHooters digital marketing agency houses a fun bunch of creative content writers who are based in Delhi, India but understand and write engaging content for clients all across the globe- especially in the UK and US markets. The content writing team gets going on the project as soon as we get the brief because we understand that good content is at the base of all innovative marketing. Our experiences team of content writers specialise in marketing and social media copies, articles, blogs, webpages, white papers, case studies and more. 
From digital marketing plans to a well analysed report.
When you get into developing your brand's digital identity with WebHooters digital marketing service, you get the full-fledged package of innovation, strategy and analysis. Understand the process with us today! 
Step 1: Fill out a quick form to get in touch with us. 
Step 2: Our digital marketing team will connect with you to understand your goals and business strategy.
Step 3: We will create a digital marketing strategy based on the brief and keep you a part in every step of the process.
Step 4: Our creative marketing services will provide you with latest digital solutions while maintaining your brand's authenticity.
Step 5: You can start increasing your financial value with the support of one of the best digital marketing teams!
Interested to know more? We want to know about you too!
We would love to work with you, You can hoot us anytime in search of digital excellence