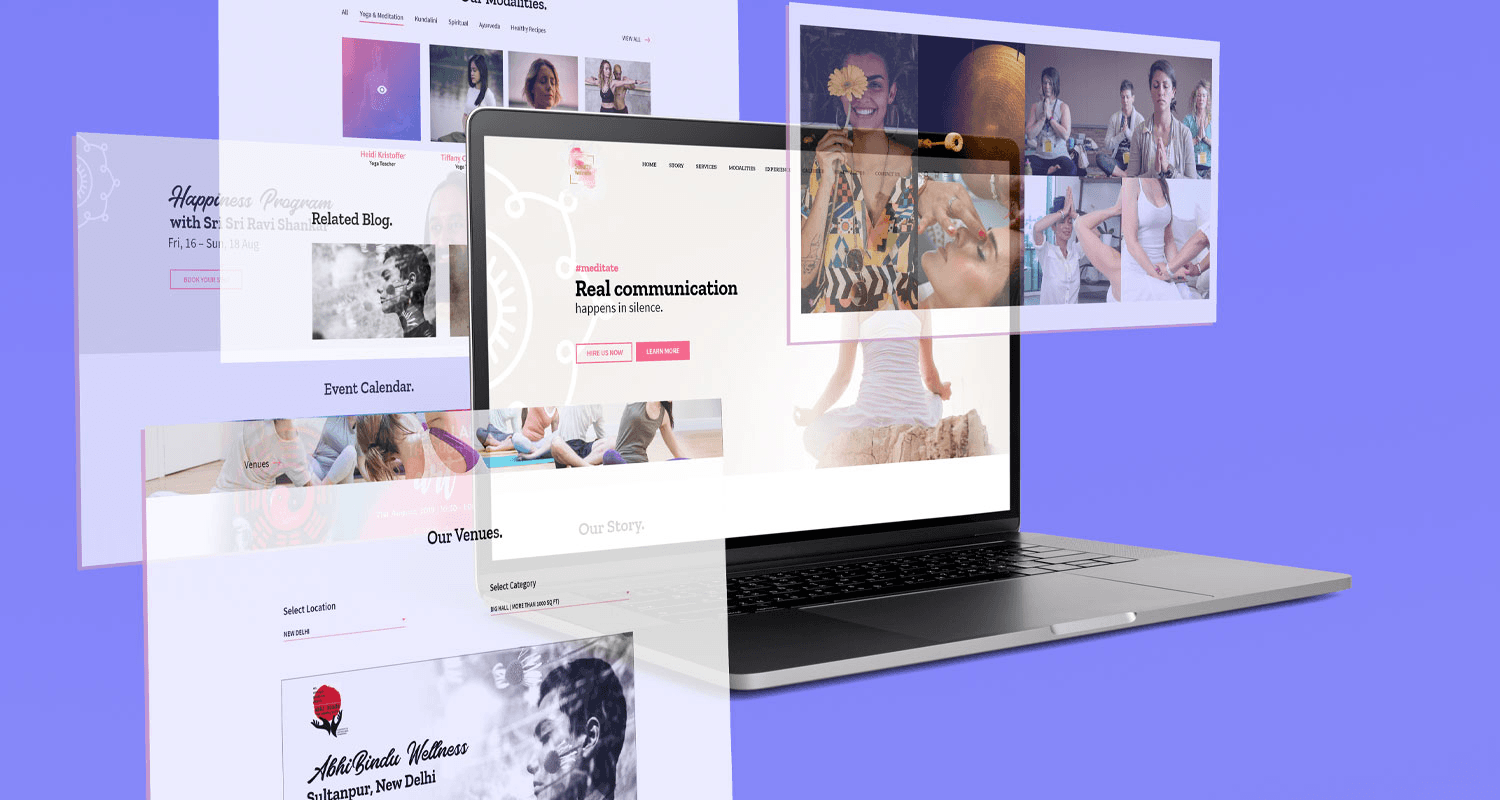 What's in and what's out? 2021 Digital Marketing Trends
By Mahima Chawla | March 15th, 2022
Digital Marketing has consistently provided brands with the opportunity to reach the right audience at the right place at the right time. The digital landscape has evolved from the entertainment industry to a hub of organic and innovative marketing strategies. The industry has exploded in the recent past, with trends becoming out of fashion in a matter of days, if not hours. Rapid developments and changing algorithms have induced a necessity for marketers to stay on their toes. Missing out on trends can mean missing out on a large target audience.
The Covid-19 global pandemic forced the majority of the people to stay at home. Businesses shifted their approach to becoming more digital as their audience was online at all times. There was a notable sprout in e-commerce, email marketing, content marketing and social media marketing. That led to brands becoming more approachable in the online space. Businesses started incorporating digital marketing strategies as an important part of their marketing methods. Some start-ups and modern businesses only focused on the digital while cancelling all traditional marketing methods.
As we head to a post-pandemic era, digital marketing is going to stay on the top of marketing strategies for most businesses. We have scanned the ongoing trends and predicted how digital marketing strategies are going to evolve in 2021.
These are a few trends to watch out for while designing an effective digital strategy for near-future:
User-Generated Content
Marketing is traditionally known as a unidirectional communication method in which a business promotes its products and services to a large mass of people at one time. However, digital media has changed that concept to be more on the conversational side. Now, brands can get immediate feedback on their communications via social media or email as the customers share their opinions either privately or to a group of people. On a further note, brands can segment their audiences into smaller groups to be able to communicate the right message to the right people.
This trend has further deepened into a more useful and organic marketing strategy by encouraging users to create and share content for the brand. The audience is more likely to react towards a brand with a human-driven promotion than connect with a business that does not ask for their opinion. User-Generated Content, or UGC, has become a part of an overall customer experience as brands urge their audience to interact with them more. This strategy strengthens long-term brand loyalty and builds the brand-consumer experience further. In the long run, UGC builds trust for the brand and creates a community of loyal customers who advocate for the brand in their own groups.
Video Marketing
2020 saw an explosion in video content on social media platforms, especially after Instagram released their Reels platform in August. The short format of the video, ranging from 15 seconds to one minute, became largely popular. Videos are easy to digest and even easier to consume on digital platforms. Digital content creators majorly switched from image and infographic form of message communication to reels and short-length videos. Brands were quick to jump on this trend and shared promotional and informational content in video format. While multinational corporations did see a profit rise after incorporating video campaigns into their marketing strategies, the trend has been most beneficial to small businesses and start-ups.
The trend will follow in a wider scope in 2021 as digital noise will increase further. Video content is more likely to get viral in the near future. People are getting more and more inclined towards easy-to-consume content and with videos and podcasts, information can be presented in a more entertaining manner. Brands now need to invest more in video marketing than ever before to create content that is relevant and audible over all the noise.
Logos Redesigning
A logo is the primary identifying factor of a brand. A strong logo can create a heavy impact on a business. We saw a lot of global and local brands tweak their logos at the beginning of 2021 to represent their evolving brand values. An updated logo can grab eyeballs and can be used as a powerful marketing strategy, especially in the digital age. However, logo designing can be tricky since you can only change your brand's core identity once in a blue moon. So, businesses need to get it right.
Before redesigning its logo, a brand should be aware of the motive behind it. It can be because your business has expanded and you want to incorporate that in your identity or you are trying to acquire a new market segment by projecting a different image. The key to a good logo is being honest about your brand's style, mission and values. The 2020 global pandemic put many businesses into a setback and gave brands the time to reinvent themselves. We are going to see the aftermath of it well into 2021 as we officially head into a new decade after a rough start.
Professional Design for Social Media
54% of social browsers use social media to research products. That is a huge market base for any business. Therefore, it is now utmost crucial for brands to have distinct individuality on social media platforms to put their best digital marketing foot forward. Professional graphic designing for social media has gained massive popularity recently and the trend is only going to grow in the future. Customers now want to be associated with brands that represent similar values on their social media handles.
Last year, we saw a rising trend of minimalist aesthetics. Currently, classic designs are making a comeback in the digital space. We predict growth in "natural" and spontaneity in designs in the coming months. Instagram marketing has turned to a more realistic approach with the changing algorithms and the audience prefers brands that are "not perfect". This is the time to approach honesty in marketing on social media platforms and to do that, businesses need to invest in professional designing for social media.
Brand Activism
Speaking of social media and the ongoing pandemic, the past year we saw huge socio-political movements become a rage on social media platforms. There were brands that joined arms with people to fight social oppression and economic divisions. Ben and Jerry's, in particular, saw a huge growth in fan following after speaking out on America's racial injustice. Needless to say, people on social media are constantly watching what you speak or don't speak. Silence can hurt your business in times like this.
Businesses need to step-up their CSR game given the current scenario. And, they need to do so publicly. Social media is a great way to show how you are giving back to society and your customers are going to like that about you. Even a small step in the right direction, like employee engagement or charity associations, could go a long way in marketing strategies.
This list provides you with an overview of upcoming digital marketing trends for 2021. It is not a complete guide but definitely a good place to start. WebHooters' professional digital experts can help you further. Our team consists of people who are passionate about digital marketing, and we are even more passionate about our clients. Tell us about your brand and we will draft a digital marketing strategy best suited for your business goals.
Contact us today to get a head-start on 2021 digital marketing trends. We will be there for you throughout the process. Reach us at https://webhooters.co.in/contact-us.